About Saint Matthew's Catholic Parish Loganholme
St. Matthew, one of the twelve Apostles, is the author of the first Gospel. This has been the constant tradition of the Church and is confirmed by the Gospel itself. He was called to be an Apostle while sitting in the tax collectors place at Capernaum. Before his conversion he was a publican, i.e., a tax collector by profession.
St. Matthew's Gospel was written to fill a sorely-felt want for his fellow countrymen, both believers and unbelievers.
Second Sunday of Advent - Two-Minute Homily: Fr Ihemelandu Uzuegbu
Two-Minute Homily by Fr Ihemelandu Uzuegbu for the Second Sunday of Advent 2023. "To become the people God wants us to be, we need to open our hearts to Jesus, to be transformed and filled with grace." The post Second Sunday of Advent - Two-Minute Homily:...
Mass Times
Mass Times
Check the times for upcoming services
Sacraments
Sacraments
View information for Sacraments within our parish.
Volunteer
Volunteer
Volunteering opportunities within St Matthew's parish Loganhome
Latest News from the Archdiocese of Brisbane
Read the latest news from within our Parish and the Archdiocese.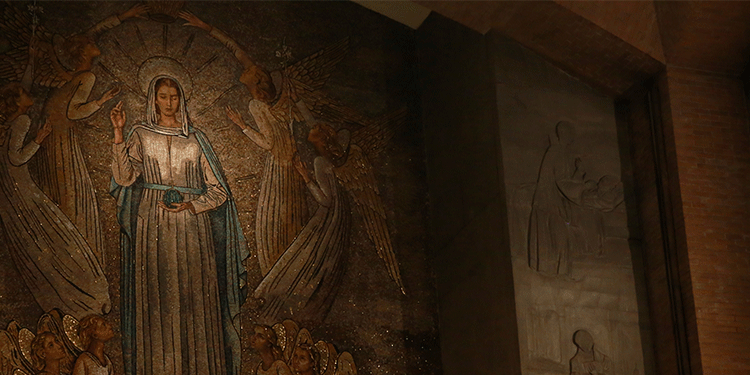 TODAY the Church honours Our Lady with the Solemnity of the Immaculate Conception of the Blessed Virgin Mary. "The most Blessed Virgin Mary was, from...
Read More